Magic Valley Reg. Airport: KTWF
203 Joslin Way, Twin Falls, Idaho 83301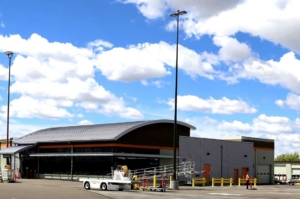 Messages are sent via email and checked regularly
Send us a Message
Aenean vulputate eleifend tellus.
Where you can find us
203 Joslin Way
Magic Valley Reg. Airport (KTWF)
Twin Falls, Idaho 83301
Hours
9:00 am to 5:00 pm Monday thru Friday
State of Idaho
(208) 733-8674
Spur Aviation Services, LC is a Part 135 company based in Twin Falls, Idaho (KTWF) and has been in business since 2002. Our specialty is providing first response Air Attack Aircraft in support of Wild land Fire Fighting Operations in the summer. In addition we provide aircraft for Charter work around the US.